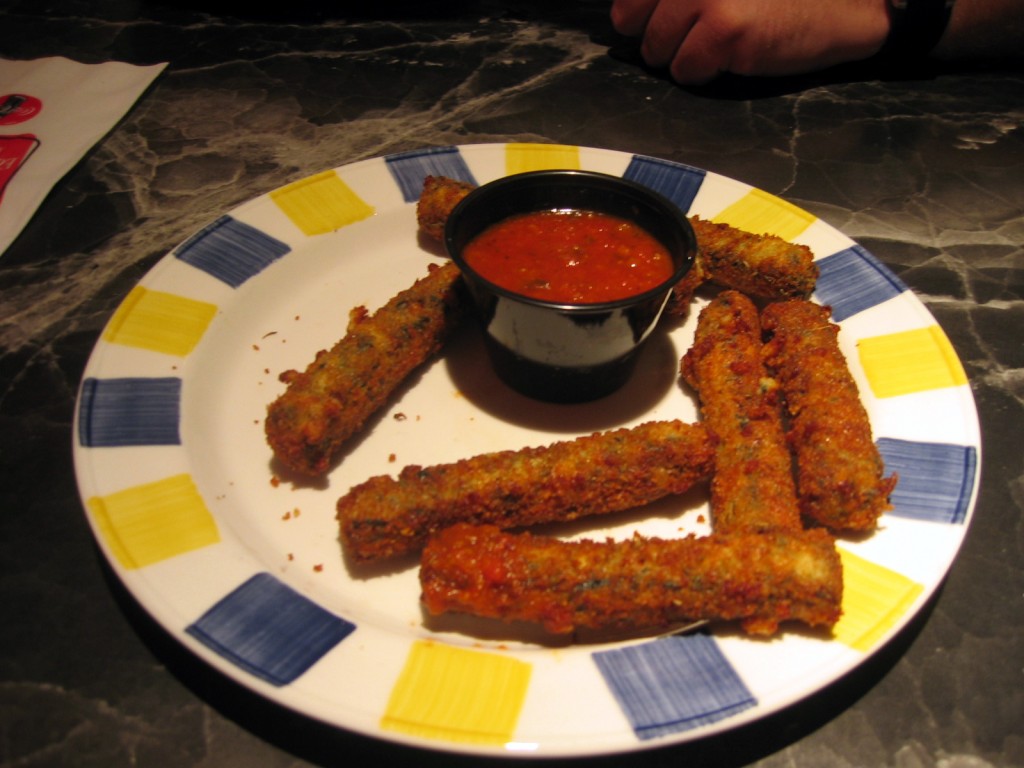 Champion Sports Bar gets an appreciative nod for omitting Brett Favre's Viking jersey from the "Wall o'Brett" but when it comes to the chow, I'm afraid it's more of a Brett Favre fumble. This sports bar got national publicity when it appeared on the tv show "Man Versus Food Nation" last year for its Gravedigger special. That's a $93 "burger" meant for 6-8 people, they say, although considering that it's a 93-ounce burger surrounded by "mounds of chicken wings" maybe it's meant for 6-8 lumberjacks.
However, when it comes to tastiness, Champion Sports Bar is clearly trying to make up for quality with quantity. The food is fried, filling and salty — just the thing to encourage you to order another round of brewskis. It's the kind of unhealthy fare that Green Bay is known for, only unlike some of that other unhealthy fare, Champion doesn't deliver chow worth the calories and cholesterol.
Great bar staff and servers, however, make this sports bar a fine place to watch the game and toss down some cold ones. However, the food should not be your reason for coming.
Rating: 2 stars out of 5
1007 Tony Canadeo Run
Green Bay, WI 54304
(920) 544-8367